The twins have been fighting off a really bad cold and fever for 5 days. On Tuesday I took them in to be check out and they were both given a shot of steroids in the doctors office. We were told to come back the next morning for another shot and to monitor their progress. When we went in Wednesday they had very low oxygen levels (88) and we were given another shot and admitted to the hospital. Here is how Isaac spent most of the day yesterday: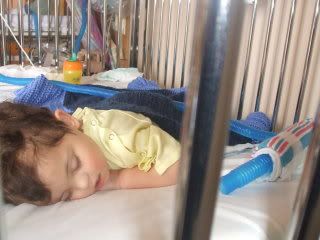 And here is Caleb watching TV, which is all you can do when your three and hooked up to an IV: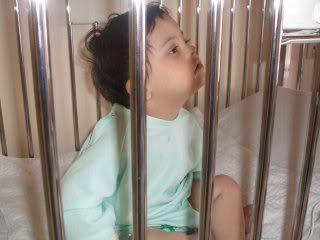 Today started out about the same as yesterday, but as the day went on I saw the spunkiness come back into the boys. They were being silly and restless and kept signing car, meaning "get me outta here" Here's some photos from today: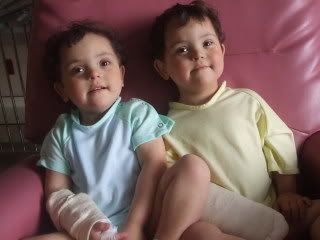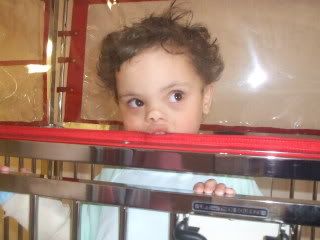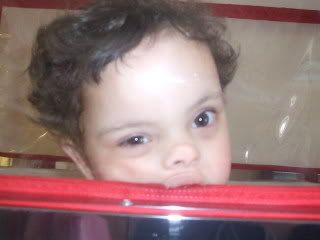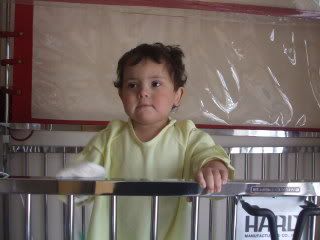 So we're on the mend. No pneumonia, No RSV, just a virus that attacked the lungs and flared up their asthma. Its 10:00pm and they are both asleep and both needing the blow-bye oxygen so that's an automatic another night stay, but I am hopeful we will be home Saturday. Thank you for all the positive thoughts and prayers, keep them coming we would love to make it home for the weekend to enjoy the summer like weather here in PA.