The twins love their popcorn. Imagine for a minute how cookie monster eats his cookies... That my friend is how the twins eat their popcorn. By the fist full. The floor is usually so covered with popcorn when they are done they actually think that is how they are supposed to eat the stuff. I'll give them a bowl filled with popcorn and they literally dump it on the floor or on the table where they are sitting. I no longer even attempt putting it into a bowl, I dump it on the table or floor for them and save me the trouble of dirtying a bowl or getting hit by a flying bowl being tossed by a sweet lil 4 year old.
I captured some photos of the boys watching tv and enjoying a snack. Its quite entertaining just sitting and watching them eat their popcorn!
Isaac..doesn't even need to take his eyes off the tv to eat this snack.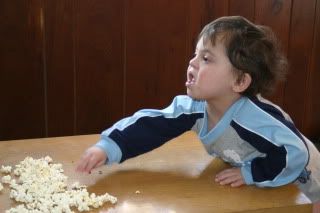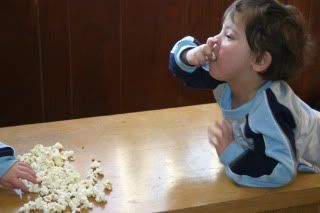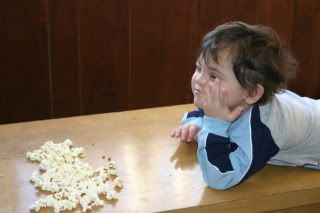 Caleb wanted to show me what he was eating when I asked him to sign to me what he was eating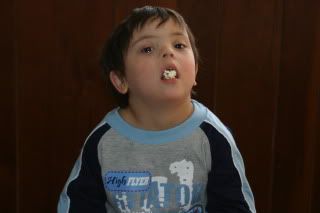 So I decided to get a different angle and get both boys in the shot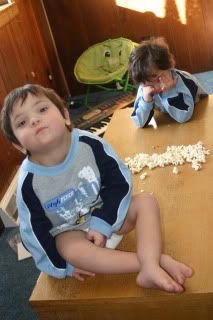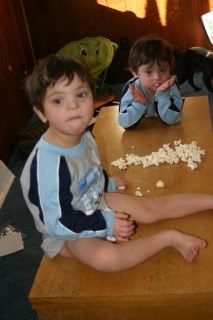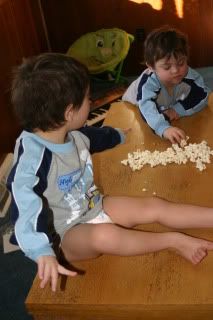 AND... I wasn't thinking. I was in the way of their television/ snack experience!!!!
GET OUT OF THE WAY MOM!!!!!!!!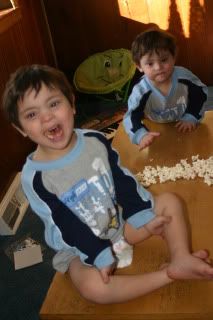 Geesh, capturing the moment is dangerous business sometimes :)