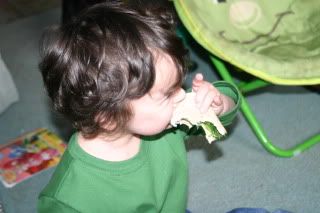 This is BIG news!!!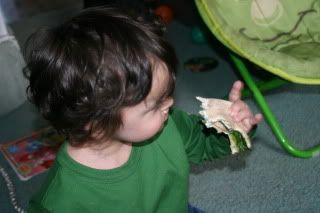 I had to share photos!!
The boys were self-feeding themselves a chicken salad and spinach wrap
This is almost as big and having twins that are potty trained.....I'm hoping to start this over the summer.
Mama's proud of her boys :)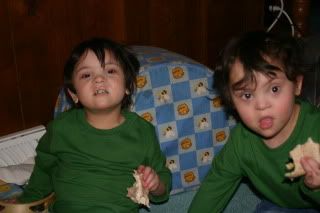 *pssst* Lets keep it up!!!!